World Affairs Councils of America (WAC) delegation visits AFR on December 11
Led by Mr. James N. Falk, President and CEO of World Affairs Council of Dallas/Fort Worth, representatives from different chapters of the World Affairs Councils of America (WAC) visited Taipei and the Association of Foreign Relations on December 11, 2018.

Other WAC delegates included Ms. Mary Yntema (President and Chief Executive Officer, WorldBoston), Mr. Derrick Olsen (President, WorldOregon), Mr. Douglas Savage (Director, Institute of World Affairs), Dr. Carla Thorson (Senior Vice President, World Affairs Council of Northern California), Ms. Jessica McCarthy Dugandzic (Vice President of Events, Los Angeles World Affairs Council), Ms. Megan Torrey (Chief Executive Officer, World Affairs Council of Connecticut), Dr. Volker R. Anding (Founding Member and Director of the Board, World Affairs Council of Greater Miami), and Mr. Matthew Hughes (Executive Director, International Relations Council).

AFR Vice-Chairperson Ambassador Bruce J. D. Linghu, AFR Director Ambassador Leo C. J. Lee, and AFR Secretary-General Professor Kwei-Bo Huang welcomed the delegation and offered insights on Taiwan's current political, economic, educational and cultural development. Issues pertaining to the relations across the Taiwan Strait and that between the United States and ROC (Taiwan) were also discussed. Ms. May Lin, Deputy Director of Taipei Economic and Cultural Office in Boston, also attended the meeting.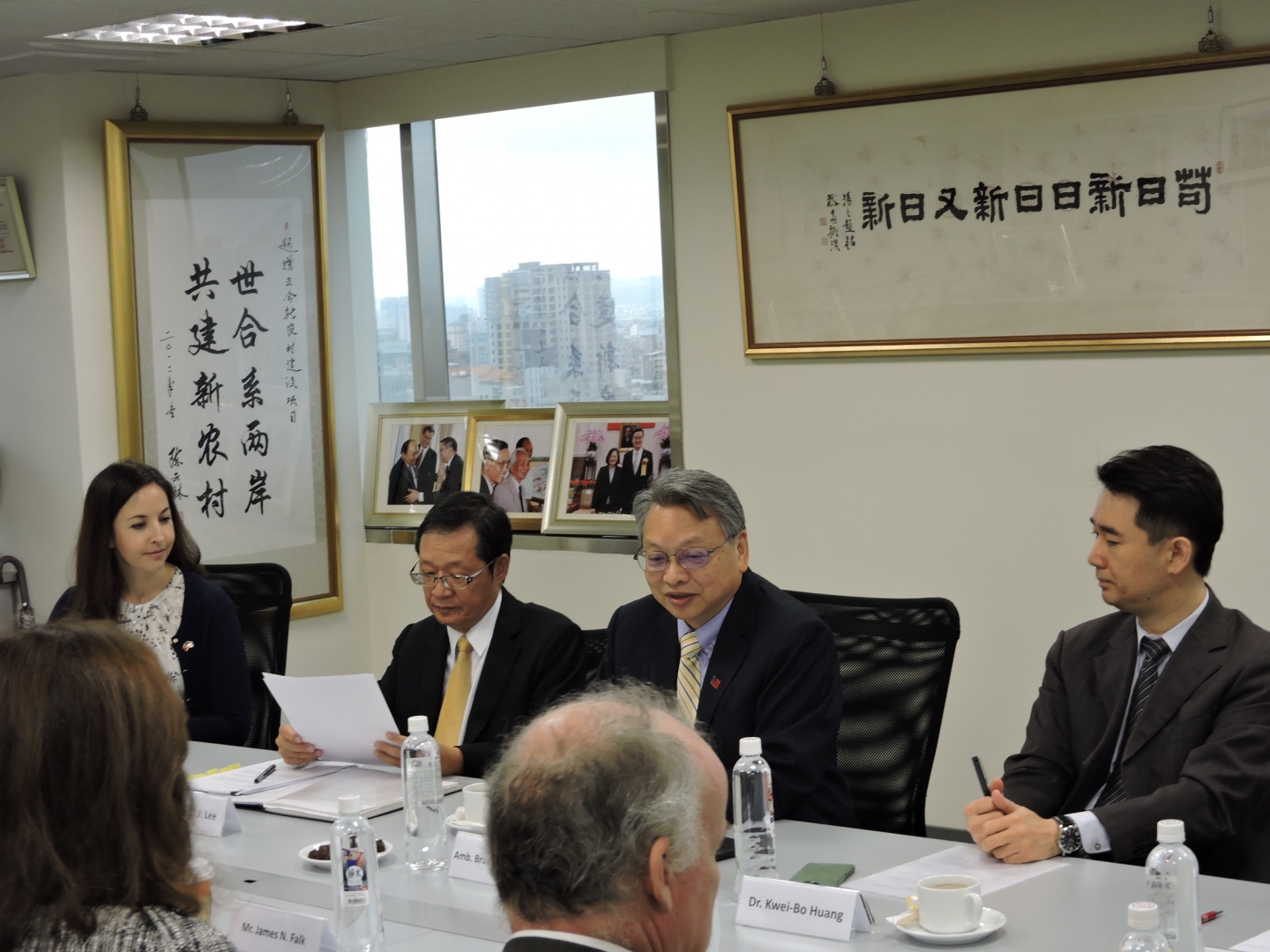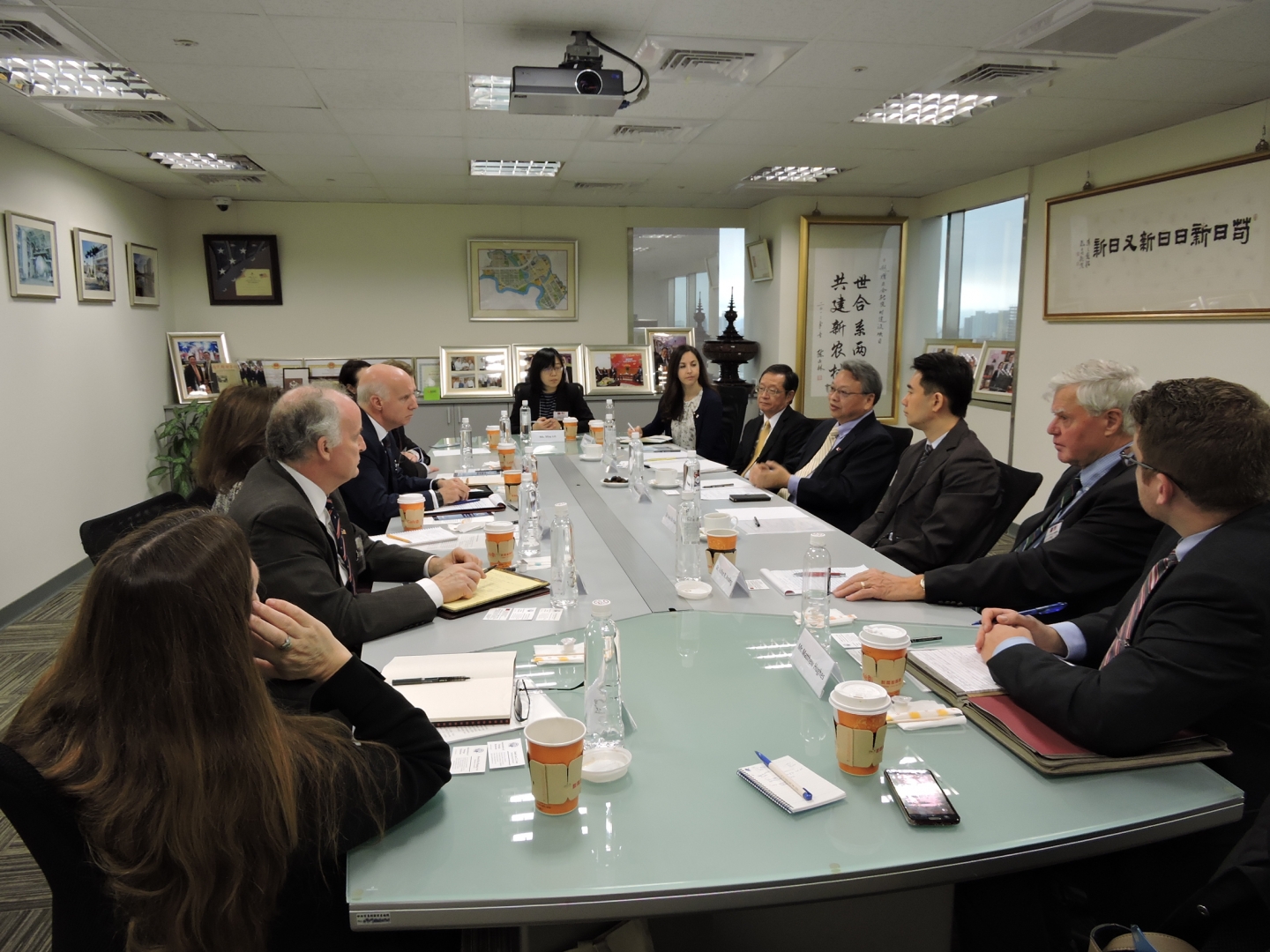 For more picures, please click here.