AFR Summer Salon: World Series III & IV
The Association of Foreign Relations (AFR) invited Ms. Violet Lee to speak on her experience traveling and living in the Middle East, and her work in promoting Arab culture in Taiwan. Mr. Ali Yen-hao Du, advisor at AFR and Chinese International Economic Cooperation Association, moderated the panel at 2 p.m., September 5, 2017.

Ms. Lee started the panel by showcasing the use of rosewater and Bakhoor incense, and sampling of some Arab cuisine and Arabic coffee infused with the aroma of saffron and cardamom. The panelists obtained the opportunity to not only experience a bit of traditional Arab culture but also learn to distinguish among traditional costumes of different countries in the Middle East. Lively discussions were held around the topics of Islamic civilization, life in the Gulf and the recent Qatar incident.

Ms. Violet Lee is the founder of the Arabesque Bellydance Troupe in Taiwan. Dedicated to promoting Middle Eastern culture in Taiwan, Ms. Lee hopes to enhance the bilateral relations with "Dance Diplomacy." She obtained a bachelor's degree in diplomacy from National Chengchi University and a master's degree in Middle Eastern studies from Hebrew University of Jerusalem in Israel.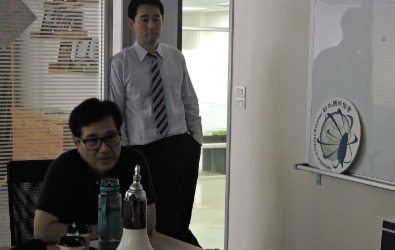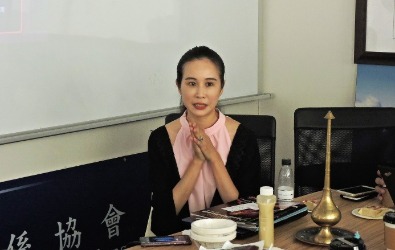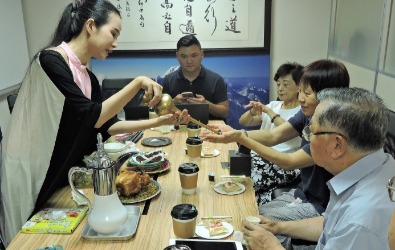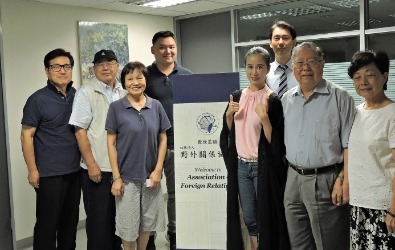 AFR Summer Salon: World Series IV

The Association of Foreign Relations (AFR) invited Ambassador Liang-jen Chang to share his experience as R.O.C. representative to Israel and Indonesia at 10 a.m., September 12, 2017. The panel took place in Chiu-Ti Academy (就諦學堂) and was moderated by Ambassador Ming-yen Wu, AFR supervisor and former R.O.C. representative to Finland, the Bahamas, Fiji and Sweden.

In addition to the provision of emergency assistance for R.O.C. citizens abroad and establishment of routine bilateral exchanges in the areas of technology, education, academics, trade, commerce and agriculture, Ambassador Liang enhanced the bilateral relations with Israel and Indonesia at different levels and through various kinds of channels; for instance, the welfare of diplomatic staff and cooperation in consular affairs. The panelists also shared their many years of experience and research findings regarding the current situation and challenges of R.O.C. relations with Israel and Indonesia.

AFR senior advisor Ambassador Liang-jen Chang served in different posts in the R.O.C. government, including representative to Israel/Indonesia, vice minister of National Defense, deputy minister of Mainland Affairs Council, director of Executive Yuan's department of international information services and deputy secretary-general of Straits Exchange Foundation.