Taiwan Weekly 201-205
Taiwan Weekly is a newsletter released every week by Fair Winds Foundation and Association of Foreign Relations that provides coverage and perspectives into the latest developments in Taiwan.
Issue 201
Military Tensions in Taiwan Strait Man-Made?
Issue 202
Taiwan's Economic Challenges Under the Shadow of Cross-Strait Conflict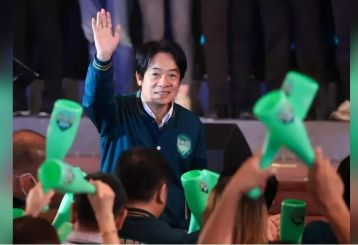 Issue 203
Misfortune Out of His Mouth: Lai's Taiwan Independence Label Increasingly Difficult to Remove
Issue 204
How Can the Opposition Form a Victory Alliance?
Issue 205
Taiwan's 2024 Presidential Race:Lai and Hou Battle Diplomacy